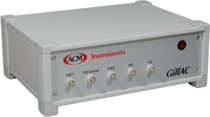 ACM Instruments designs and manufacturers a number of models ideal for lab based work. The Gill AC range itself meets the needs of a wide variety of customers through its low current, high current, high speed sweep and multiple channel options. We even have a specialised instrument for welds!
New Instruments!
Anode 16 - This instrument is used to determine the potential and current carrying capacity of alloys used for cathodic protection. It provides an easily used and reliable method of screening batches of sacrificial anodes to ensure performance consistency for batch to batch.
Zed 16 - This instrument features 16 zero resistance ammeters and is used to measure current flowing between two working electrodes for each channel. Each channel can also have a high impedance reference electrode input for measuring the potential of the couple.
For more information click here.
---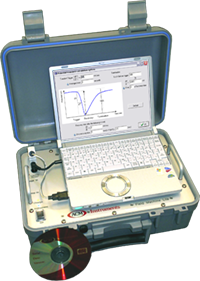 A range of instruments which enable laboratory precision to be taken outdoors to oilrigs, pipelines, concrete walls and just about anything that needs corrosion monitoring in situ. At ACM we don't believe that an instrument becomes suitable for the field just because you can plug it in to a laptop or because it has a handle. Our field instrumentation is made for the job, in sealed light mobile cases where there is even room for your laptop to keep safe from the elements! We even offer an option for remote internet monitoring/control from anywhere in the world.
For more information click here.
---
If you can't see what you're looking for then please let us know, our philosophy at ACM is just about anything is possible. In fact we enjoy the challenge of developing and manufacturing one-off instruments from start to finish! We call these one-offs Task Master, in the sense that the instrument is not the Jack of all Trades but the Master of One. To discuss options or perhaps request a quote contact Andrew Haworth.
To see examples and to read more on our bespoke instruments, click here.
---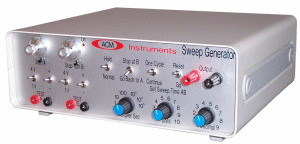 For more information click here.
---
Internet Control enables ACM Instruments to be controlled and data retrieved via the internet. ACM Instruments provide a dedicated server for this task and also provide additional support by backing up of data transferred through the Internet Hub on a PC located at ACM Instruments.
For more information click here.
---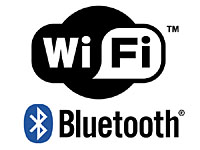 There are two readily available solutions, Bluetooth and Wi-Fi.
Wi-Fi - Many companies now already have a Wi-Fi system in place. With the ability to communicate across LAN and Internet as well, this offers huge possibilities in distributed systems. The only disadvantage to Wi-Fi is that you may need to involve your IT department.
Bluetooth - The most cost effective solution, offering a short range bridge between PC and instrument. Specifications boast an impressive 100m range, although this is line of sight. We have tried and tested this technology and found no problem walking around with a laptop, even from our cellar to first floor in an old stone building. Ideal if your lab is close to your office.
Bluetooth has other possibilities too, like collecting data from instruments in the field. The operator can simply stand near the instrument with a Bluetooth enabled PDA (or even smart phone) to collect the data. Java enabled phones can also be used to control our instruments via Bluetooth. A great idea for plant or pipeline monitoring.
If you have a requirement which you feel would benefit from wireless instrumentation, please feel free to phone or drop me an email. This technology can be easily added to existing ACM Instruments.
For more information click here.
---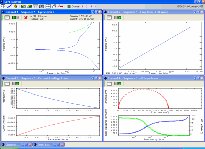 For ease of use, the ACM software is divided into three. The 'sequencer' allows tests to be set up, 'core running' handles data collection and 'analysis' processes collected data. All our standard instruments are supplied with our standard software for no extra cost, plus there are options to help design and purchase customised software for your specific applications.
For more information click here.
---
Electrochemical Cell Kit
Bubble Test Cell
Cathodic Disbondment Test Cell
H Cell
Noise Reduction Probe
Saturated Calomel Electrode
Silver Chloride Electrode
Platinum Band Auxiliary Electrode
Hot Plate and Remote Temperature Sensor
Custom Probes and Electrodes are available on request
For more information click here.